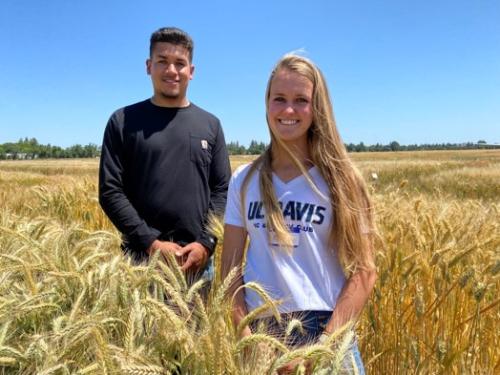 We welcome the contributions of hard working and creative undergraduate and graduate students with an interest in sustainably managed cropping systems, applied research and extension. Our work has both field and lab components and emphasizes the integration of technology and data into farmer decision making.
Currently we accept graduate students from the Graduate Group in Horticulture and Agronomy, the Soils and Biogeochemistry Graduate Group, and the International Agricultural Development Graduate Group. Preference will be given to students who are competitive for the Plant Sciences Departmental GSR Assistantships.
In addition, we typically employ several undergraduate students who assist us in a wide range of field- and laboratory-based research including proximal sensing data acquisition and plant and soil sampling and analysis.
Interested students should send a CV and a brief summary of their background, research interests and goals to Mark Lundy.